About Us
Our Mission
COMPASS works across disciplines to develop innovative solutions for U.S. and global access to safe, sufficient, and effective medical products that address the world's pressing public health challenges.
Staff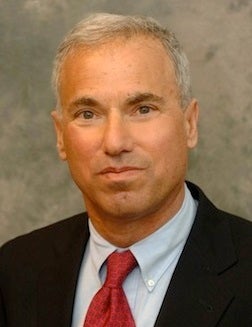 Jesse L. Goodman, M.D., M.P.H.
Director, Center on Medical Product Access, Safety and Stewardship
Attending Physician, Infectious Diseases, Georgetown University and DC Veterans Administration Hospitals
Jesse L. Goodman, M.D., M.P.H. is Professor of Medicine at Georgetown University, where he directs the Center on Medical Product Access, Safety and Stewardship focused on informing science based policy to address emerging public health needs, including product development and access, the supply chain, and antimicrobial resistance. He is Attending Physician in Infectious Diseases at the Georgetown University, Washington DC Veteran's Administration and Walter Reed National Military Medical Centers. Until February 2014 he was the Chief Scientist of the FDA, a position he assumed in 2009 along with Deputy Commissioner for Science and Public Health (2009-2012) and had broad responsibility for strategic leadership of FDA's crosscutting scientific and public health efforts, including public health preparedness and medical countermeasures. He led the 2009 H1N1 pandemic response and medical countermeasure review for FDA, serving as a member of the HHS Senior Leadership team and the White House Medical Countermeasure Review Group. From 2003 to 2009 Dr. Goodman directed FDA's Center for Biologics Evaluation and Research (CBER), overseeing activities critical to U.S. and global preparedness and the development, evaluation, safety, quality, and availability of blood, vaccines, cell and gene therapies and other biologics. As Senior Advisor to the Commissioner from 1998-9, he initiated and co-chaired the US Task Force on Antimicrobial Resistance, producing the first Public Health Action Plan to Combat Antimicrobial Resistance.
Dr. Goodman has served on the Decade of Vaccines Research and Development Group and on numerous CDC, NIH, DOD and WHO Advisory and Review Committees, and is currently on the WHO Ebola Vaccine Working Group. Previously, he was Professor of Medicine and Chief of Infectious Diseases at the University of Minnesota where his laboratory first isolated and characterized Anaplasma phagocytophilum, an emerging tick borne infection. A graduate of Harvard, he received his M.D. from the Albert Einstein College of Medicine and did residency and fellowship training at the Hospital of the University of Pennsylvania and at UCLA, where he was also Chief Medical Resident. Dr. Goodman is Board Certified in Medicine, Infectious Diseases and Oncology and has authored numerous scientific papers and edited the book Tick Borne Diseases of Humans (ASM Press). He has been elected to the American Society for Clinical Investigation and to the Institute of Medicine.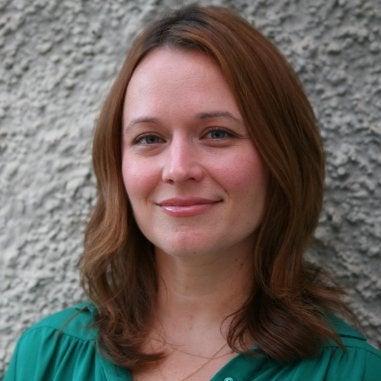 Michala Koch, M.A.
Deputy Director, Center on Medical Product Access, Safety and Stewardship
Michala Koch, MA, joined the Center on Medical Product Access, Safety, and Stewardship as Deputy Director in February 2015. Ms. Koch is an experienced strategist and communicator with a background in public health emergency response. Previously, she investigated emerging policy issues for the Pew Charitable Trusts, leading the development of Pew's strategy for addressing antibiotic resistance. Prior to that Ms. Koch led strategy development for the Office of the Assistant Secretary for Preparedness and Response at the U.S. Department of Health and Human Services. In this role she served as lead for developing the first ever National Health Security Strategy, helmed the creation of the organization's strategic plan, and oversaw the alignment of strategy, outreach, and communications. Additional past roles have included monitoring & evaluation of U.S. foreign assistance at USAID, strategic planning at the Center for Victims of Torture, and two years as a Peace Corps Volunteer in Sliven, Bulgaria. Ms. Koch holds a Master of Arts in International Relations from the University of Kent Brussels School of International Studies and a Bachelor of Arts in History from the College of William and Mary.
Marissa Malchione, M.S.
Research Specialist, Center on Medical Product Access, Safety and Stewardship
Marissa Malchione, M.S., joined the Center on Medical Product Access, Safety and Stewardship as a research specialist in January 2017. Ms. Malchione has compiled available scientific literature and global public health reports in order to construct a comprehensive database for the distribution of carbapenem-resistant Enterobacteriaceae (CRE) in Asia. She also used geospatial mapping techniques to visually display data collected for COMPASS's publication of CRE in the WHO Africa Region. Ms. Malchione is now a research fellow with the U.S. Pharmacopeial Convention Quality Institute's Fellowship in Quality of Medical Products. Here, she is landscaping the prevalence of substandard and falsified antibiotics in low and middle-income countries and exploring how these poor quality pharmaceuticals may contribute to rising antimicrobial resistance rates. Ms. Malchione completed a Master of Science degree in Public Health Microbiology and Emerging Infectious Diseases at The George Washington University. As part of her graduate research, she studied the role of interleukin-22 on bacterial urinary tract infection at the Biomedical Research Institute. Ms. Malchione received her Bachelor of Science degree in Biology from Loyola University Maryland.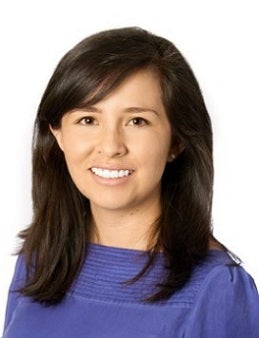 Marcela Torres, M.P.H.
Research Specialist, Center on Medical Product Access, Safety and Stewardship
Marcela Torres, MPH, joined the Center on Medical Product Access, Safety, and Stewardship as a Research Specialist in April 2018. Ms. Torres supports the Global Mapping of Antimicrobial Resistance Project extracting, validating, and analyzing scientific literature to identify epidemiological trends of carbapenem and colistin resistant pathogens in limited resource countries in Africa and Southeast Asia. Ms. Torres has over five years of experience working in the field of infectious diseases. Before joining COMPASS, Ms. Torres assisted in the implementation of USAID funded grants in the Dominican Republic that focused on HIV prevention and treatment of key populations. Ms. Torres holds a Master of Public Health in Epidemiology from Georgetown University. For her graduation project, Ms. Torres researched the association between the use of HIV pre-exposure prophylaxis and the prevalence of Neisseria gonorrhoeae and Chlamydia trachomatis infections among high-risk individuals in the Washington D.C. area.